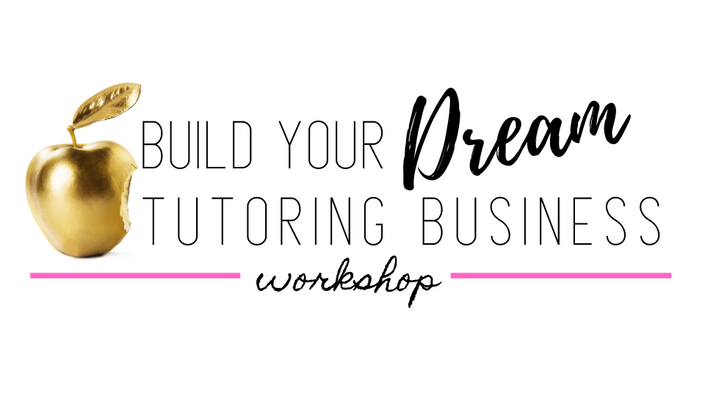 Build Your Dream Tutoring Business
Success secrets for running a happy & profitable tutoring business!
Are you ready to make your dream tutoring business a reality?
Join us for this limited time FREE workshop to learn the success secrets of happy, profitable tutors.

Spend a week with Emily and Jill and unlock the secret ingredients to building a business you LOVE.
Part 1- What's possible when you build a business with YOU in mind?
Part 2- The mistakes (most) tutors make...and how to avoid them!
Part 3- Your success path... Learn how to focus on your best "next steps" based on your stage of business.
We want to experience this with you, so throughout the week you'll be encouraged to share your "lightbulb moments" with us. And did we mention we're the kind of hosts that love to give away prizes? ;-)
At the end of the week, you're invited with V.I.P. status to our Celebration Party!
So get your favorite Flair pen ready and enroll now. This experience starts Monday, May 11 and you do NOT want to miss it!
Frequently Asked Questions
When does the course start and finish?
"Build Your Dream Tutoring Business" is a limited-time event! You will get access to new videos and printables the week of May 11-15, and you will have access to the workshop content until May 31.
Do I need to show up to the sessions live?
Each day we will release new video content that has been prerecorded, so you can participate whenever it is convenient for you. Our "Celebration Party" will be held LIVE on the Tutor Success Academy Facebook page Friday, May 15 at 7 pm EST.