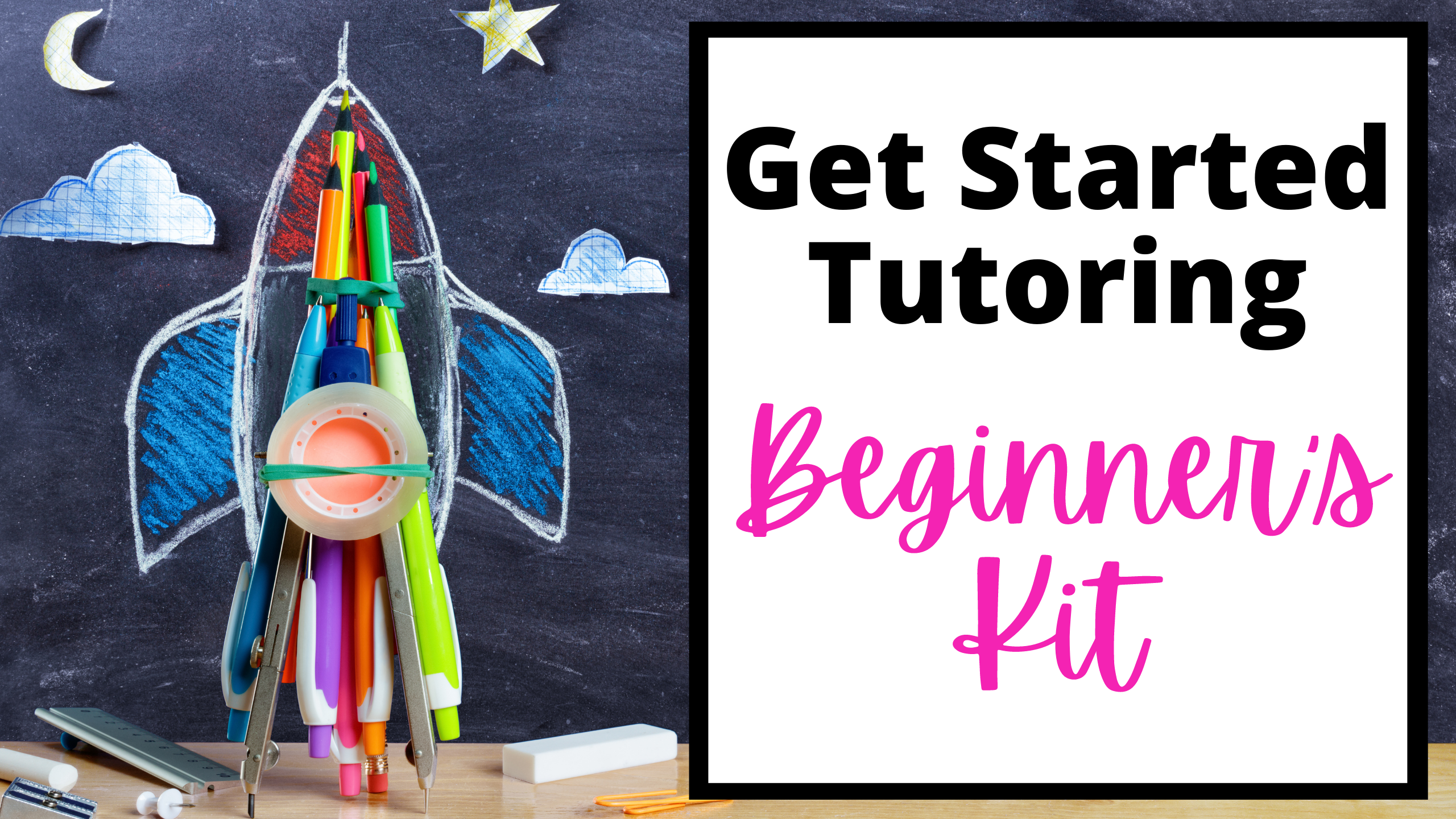 Are you ready for the successful launch of your tutoring business?
This bundle is all about helping you get your tutoring business started on the right foot!
When you being to think about starting a tutoring business, sometimes we don't truly understand what is POSSIBLE for us.


We are very comfortable wearing our "educator" hat, but the idea of wearing the "business" hat, too, can feel a bit daunting. Then, when we get started, we think our tutoring business has to look a specific way.
That's not true!
We get to use our own unique skills and abilities to tap into the offers we create to cultivate the learning experiences that students are craving. And while we are supporting students and their families, we get to build businesses that help us build OUR dreams and goals as well!
Which resources are included in this bundle?
How to Turn Your Teaching Skills Into a Thriving Tutoring Business
In this presentation you'll see how a tutoring business can be the gateway to a life that you design. You'll learn how your unique skills and personal traits are the perfect combination to create learning experiences that your students enjoy... and you do, too!
Build Your Business Plan in 1 Day
You may be ready to get your business started, but maybe you're not quite ready to go "all in" and learn everything it takes to get your business off the ground. That's okay!
We've given you some basic "first steps" to take so you don't have to wait until you have everything figured out. YES, you will eventually want to learn more about marketing and advertising, cash flow and financials, setting up systems, and creating policies...and when you're ready for that in-depth experience, we'll welcome you with open arms into our next 8-week cohort!
Until then, let's get the nuts and bolts figured out so you can get your business planned out in just a day or the weekend. Remember, getting started is better than waiting for everything to be perfect.
Tutor Tool Kit
Just the value of this resource alone is worth its weight in gold! When you run a tutoring business, there are things that need to be created...
policy sheets
handbooks
income & expense trackers
invoices
welcome guides
task planners
And on an on! You can't just run to Target to get these kinds of things, and we tend to put off creating these because we get overwhelmed with the tasks we need to take care of in our business.
We know how important it is to create materials that have professional quality and help you run your business! The Tutor Tool Kit includes customizable templates you can use and make "your own" so your business materials are professional quality, visually appealing, and we share video tutorials on how to customize everything.
You will LOVE having this resource!
Return Policy
Due to the digital nature of these resources, this purchase is nonrefundable. You do have lifetime access to these trainings, and if you need any help, please email us at [email protected] we're here to support you!