So you know you should be using social media for your tutoring or education business... But what do you actually DO with it?
Social media can be a powerful tool to help you stay "top of mind" so when someone is looking for the services you provide, they immediately know to come to you!
There are tons of trainings about social media out there, but we've created this bundle of resources with YOU in mind!
As a modern business owner, you need to be able to connect with potential families in lots of ways, and the reality is that your people are on social media! When you get solid on how you "show up" on social media, you create a 24/7 outreach machine that helps people learn about you and your services.
But here's the challenge.
Marketing through social media is not something you just learn in 20 minutes and you're done. It has different "layers" to it, and it's always evolving. That's not a bad thing, though!
It just means that you can't just watch a quick tip video and call it a day. You want to learn a little, try it out, then learn a little more.
That's why we created a bundle of resources that you can come back to time and time again!
Focus on just one thing at a time, and trust that you will have lifetime access to these resources to use whenever you need them.
Ready to see what's included in your Social Media Business Bundle???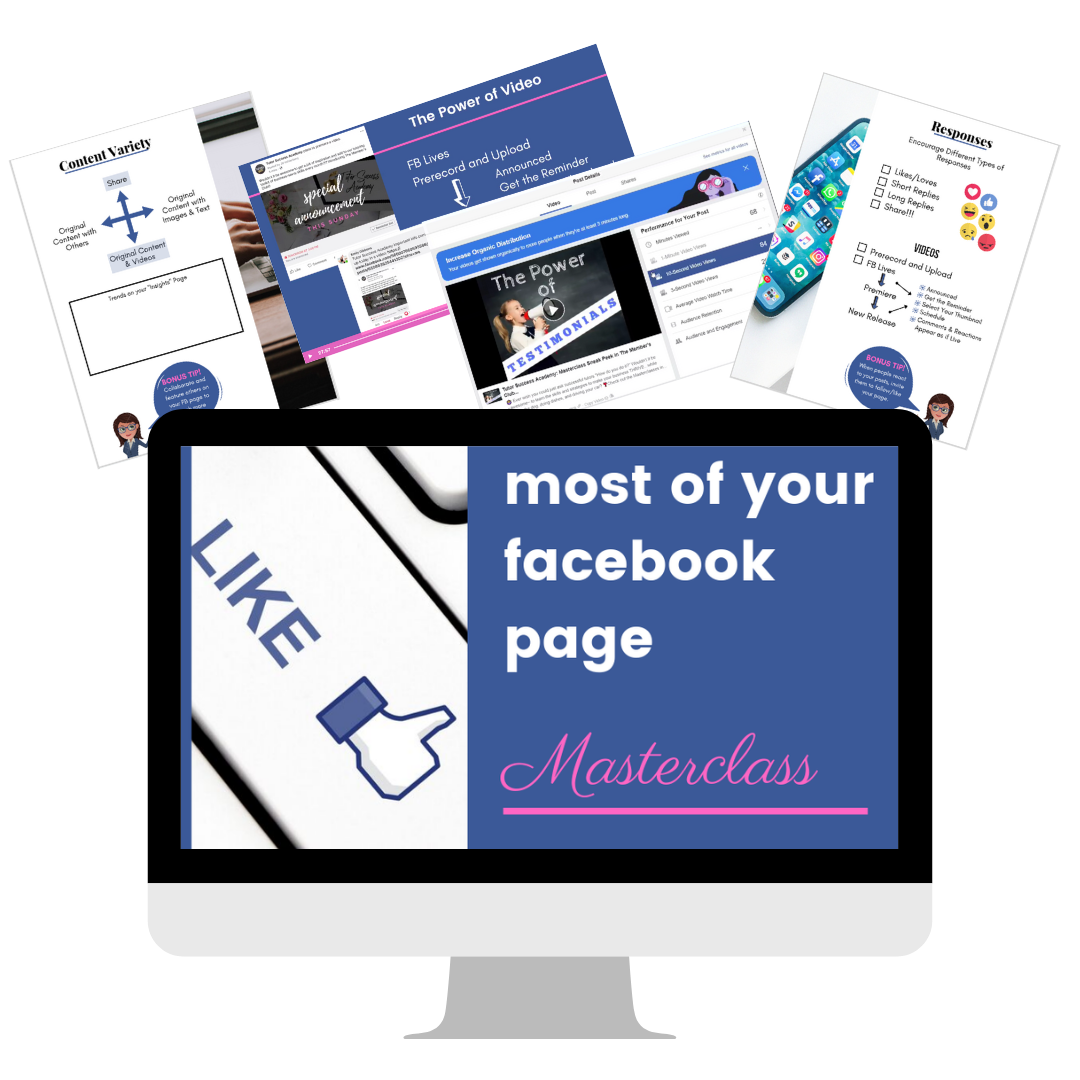 Make the Most of Your Facebook Page
All social media platforms have "strategies" that can help you make the most of that platform. You will learn practical, actionable steps to take to help your Facebook posts to get seen by more people that are "algorithm" friendly, as well as get the attention of the people who you are trying to reach. See the different kinds of posts that will be noticed in different ways (because different people respond to different things), as well as learn how to encourage different types of engagement from the people who are following your page. Engagement will help you connect with families and yes, get more clients!
How to Leverage the Power of Instagram
This training will walk you through how to set up your Instagram business page. You'll learn ideas for posts and how to write post descriptions that will increase engagement to connect with your audience. We'll show you how to use hashtags and market your local business to your community. You'll also see which apps we use to make attention-grabbing images easily. All of these strategies work for virtual businesses as well!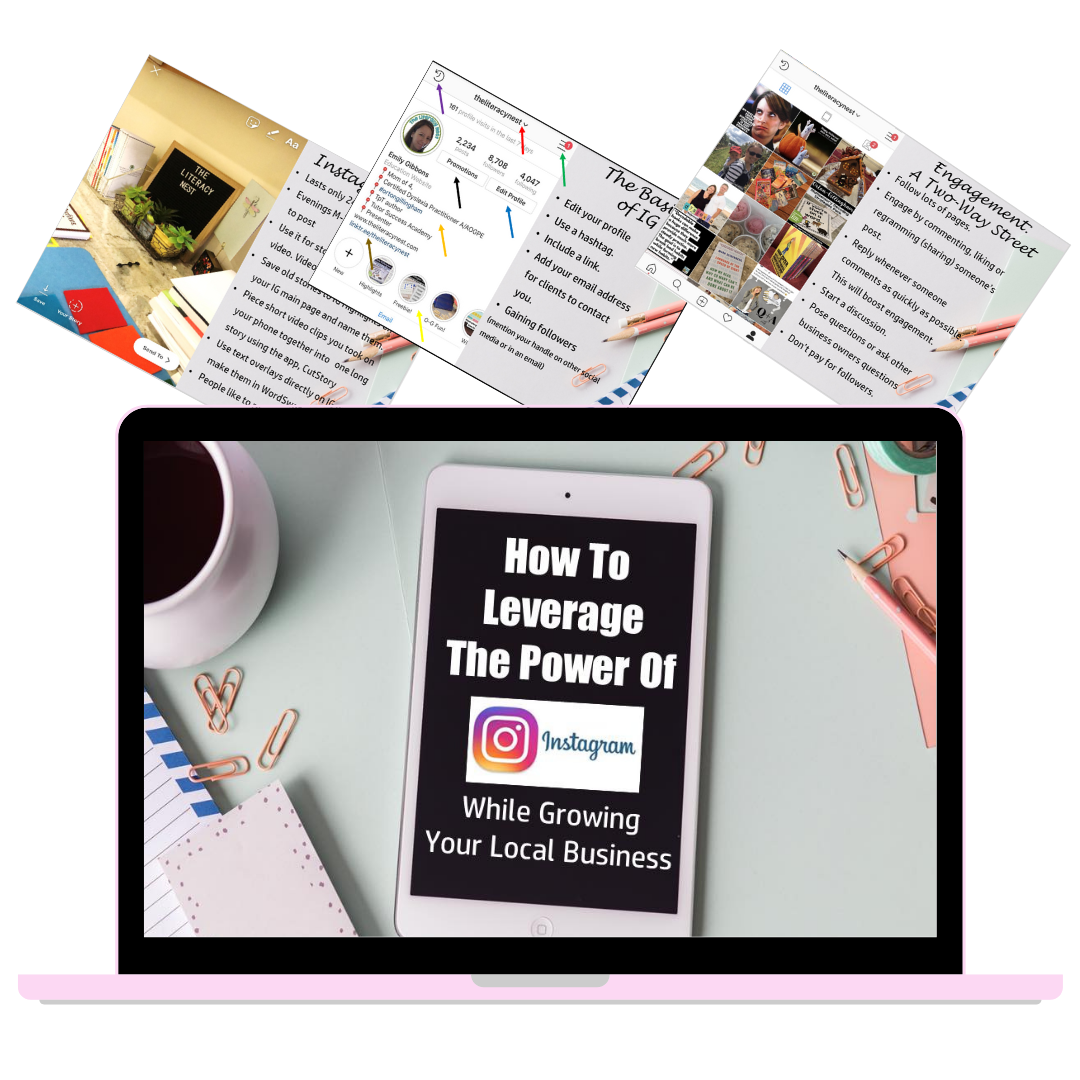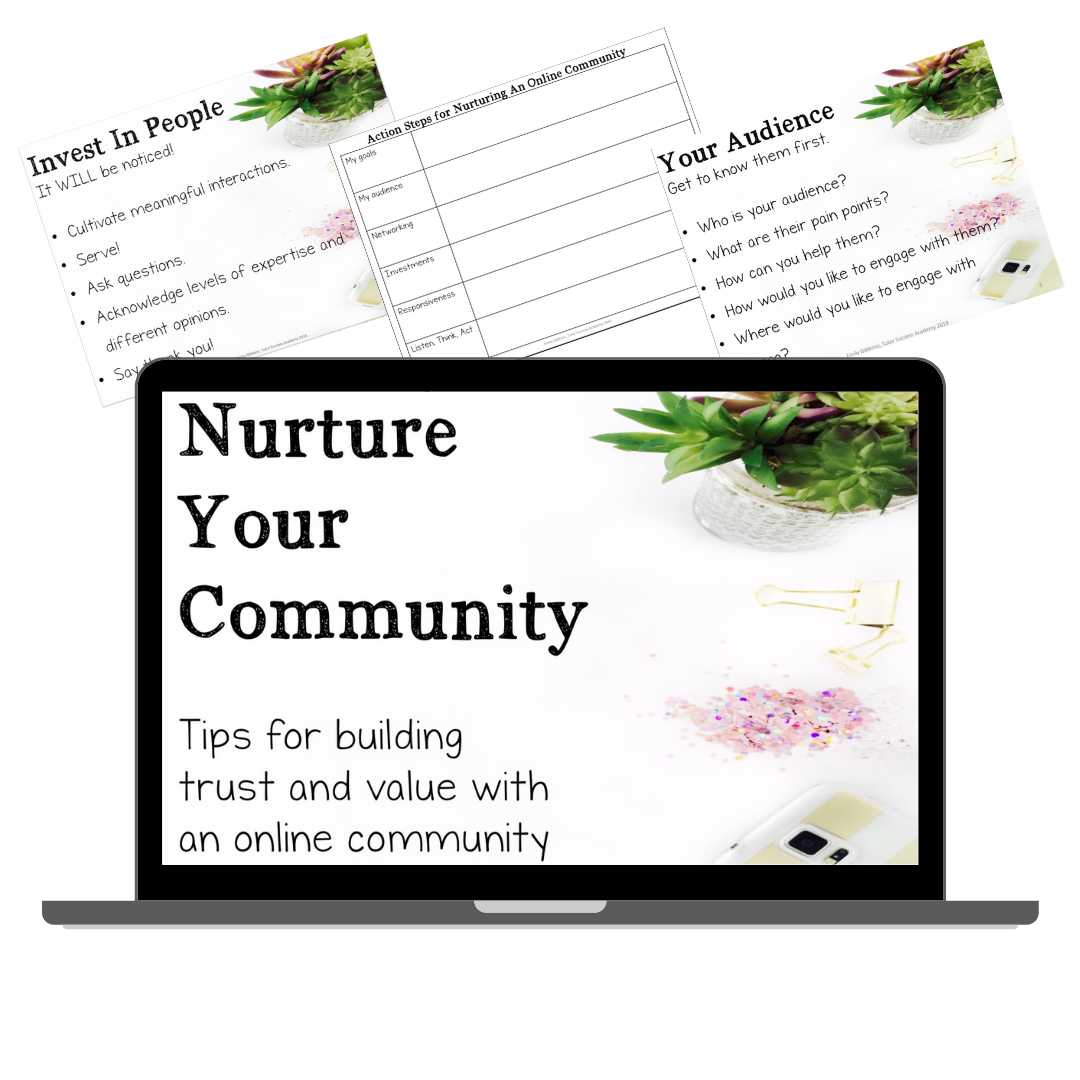 In this training, you will create a clear picture of how you want to connect with the people who will be engaged with your social media. This is all about building relationships with trust and integrity. Community and connection is at the heart of creating a social media presence that not only strengthens your business, but also allows you to be a true leader online who can be seen as a source of reliable, compassionate support.
Yearly Social Media Planning
Training & Tools
Kathleen Lavallee did the unthinkable. After watching the trainings in the Social Media Business Bundle, she took her super power for organizing and simplifying tasks, and she created a system for planning out her social media posts for a YEAR...in one week!
So of course, we asked her to not only show us how she did it, she's also sharing the template she created to keep it all organized.
You can use this training to start mapping out a plan for your social media, then use that plan to easily plan a week, a month, or YES, even a year!
And the best news...this bonus is now included when you enroll in the Social Media Business Bundle 2.0.
What makes the Social Media Business Bundle different?
We KNOW educators. We KNOW tutors. We know YOU.
You didn't wake up one morning excited about social media. You are on a mission to help your students AND build a successful business. And we know you are beyond BUSY.
This bundle was created with YOU in mind!
We show you how to use social media as an educator or tutor with a business. Everything in this bundle uses examples and strategies that work for educators.
You don't have to watch the fancy celebrity social media pros and wonder, "But how do I make this work for ME?" We've learned from the best, and now we break it down to make it simple for you to take action and connect with your community online.
Ready to get started? Sign up below!
Frequently Asked Questions
How long do I have access to this bundle?
You have lifetime access to the trainings inside of this bundle. Just keep your log in and password information in a safe place, and you can access your materials whenever you need them!
What is the refund policy?
Due to the digital nature and immediate ability to download these resources, we do not offer refunds. If you have any questions about whether or not the trainings would be a good fit for you, please email us at tsa[email protected] and we're happy to help you out!